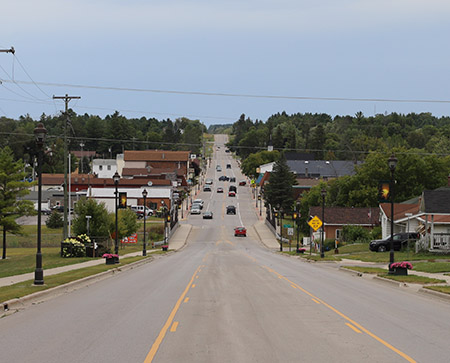 Come experience what Hillman has to offer. Find out about our community, our events, our businesses, and what makes us an attractive place to live, work and visit.
Few places offer such big city amenities in such a beautiful rural setting. Surrounded by an abundance of natural and cultural resources, residents and visitors alike can find affordable land, innumerable lakes and rivers, top-notch golf, and a wide variety of higher education facilities within their reach.
Businesses are attracted to the abundant and willing work force, affordable living, and close proximity to commercial airports.
The Village of Hillman has plenty of retail shopping including grocery stores, party stores, hardware, lumber, and a sports shop. Dining includes restaurants, bars, and the Senior Center for congregate meals, and the local VFW provides meals.
Thunder Bay Resort provides golf, rooms, dining, and the famous Elk Ride that is considered one of the top ten rides of its type in the United States.
Included in Hillman are an elder friendly assisted living facility and a skilled nursing facility and Thunder Bay Community Health Services for medical needs. The Hillman Pharmacy is available for prescriptions.
Hillman has resorts in the surrounding area including Jacks Landing, Killions Landing which are both on Fletcher's Floodwaters, and Sorrensons' on Grass Lake.
Explore... Discover... Consider the possibilities...